Introduction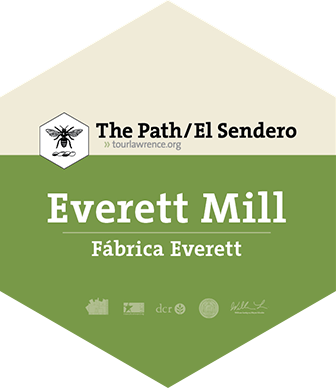 Standing at the honeycomb Path sign outside the Everett Mill, you'll meet your guide, Janet. She'll introduce you to the city and to Catherine and Ellen Hannon, two sisters who were working in the Pemberton Mill when it collapsed in 1860.
Everett Mill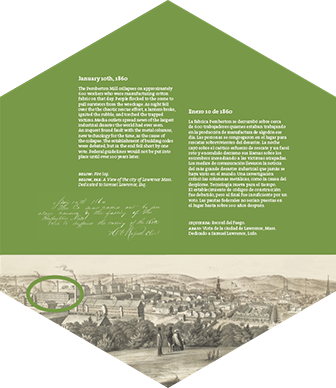 The Mill Floor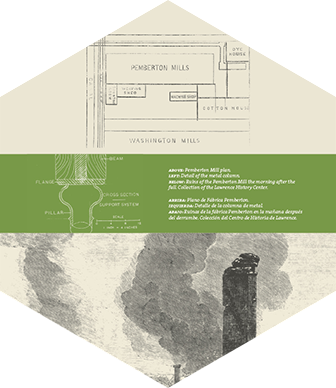 The Lawrence History Center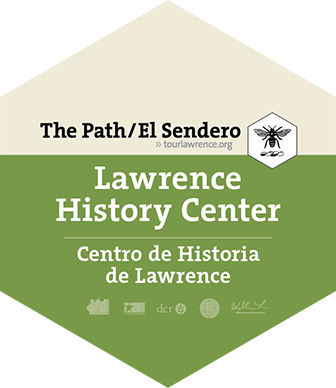 Pemberton Mill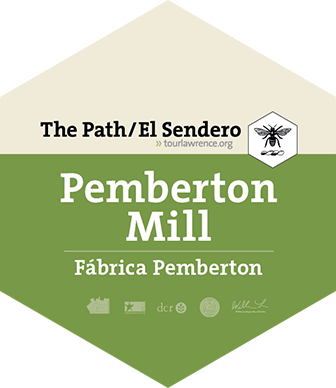 Aftermath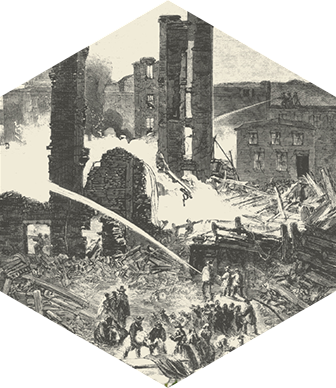 Visitor's Center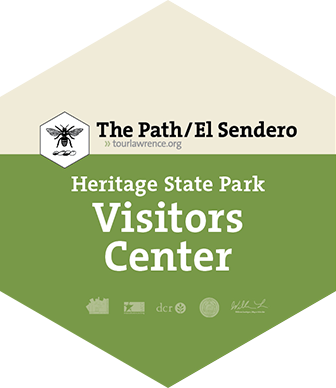 Down Canal Street and inside the Lawrence Heritage State Park Visitor's Center you can see an original piece of the faulty column that led to the destruction of the old Pemberton Mill.